Complete Bathroom Renovations
No other room in your home requires the level of privacy a bathroom does. And considering the amount of time you spend in one, it's no wonder why bathroom remodeling is so popular. The need for a comfortable surrounding is also important to many home owners as is luxury and beauty. Remodeling a bathroom achieves all of this and increases the value of your home in the process, making it a great investment.
There is another type of bathroom remodeling that is not done to an existing bath, but it is a very popular home improvement project. What I'm referring to is bathroom additions. Many home owners have found a need to add a master bath onto their master bedroom. Shared baths are also popular and are generally used between two bedrooms. Remodeling a bathroom can be very affordable depending on what you want it to look like. If you want granite countertops and a marble floor, then it's going to cost. But you can have a very nice look using ceramic tile and laminate countertops which is a very affordable upgrade.
Take a look at the list below to see what provides the best results and what types of bathroom improvements most home owners like to do.
Ceramic Tile Flooring - Replacing a vinyl flooring with stylish ceramic tiles
will dramatically improve the visual appearance of any bathroom.


Cabinets and Countertops - These two items can make the largest impact
on the overall looks and set the stage for whatever scheme you desire.


Painting & Wallpaper - Painting and/or covering the walls with
a decorative wall covering to compliment the room is a must for
any bathroom renovation.


Luxury Shower and Tub - Installing a modern shower and bathtub puts
the final touch that invokes relaxation and the comfort you need.


Sure-Fit® Bath Systems offers many upgrades, retrofits or even options for any budget which will allow you to have the bathroom that you have always wanted. So now that you are familiar with the most popular ones, feel free to contact us and we would be happy to you assist you further.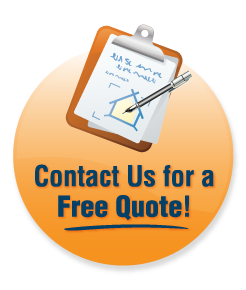 We believe the proof is in the workmanship!
"Sure-Fit® Bath Systems of getting a new look in a bathroom is wonderful.
It has saved time and money in reconstruction and plumbing costs. Add to this your qualify workmanship and excellent service and you have an ideal solution to bathroom renovation."

Gail McGauhey, Prince George, BC
"The transformation in the bathroom was quite amazing. We appreciated the pleasant, efficient manner and the clean-up made of the work area after the installation."

Dennis and Patricia Lewis, Vernon, BC
» More Testimonials