Tub to Barrier Free Shower System:
Sure-Fit® Bath Systems can convert your existing bathtub area into a barrier free accessible shower. So, along with our many other Assisted Living products/services we are sure to have something that caters to your independence and budget. We offer many standard and non standard sized barrier free shower systems that can be combined with any of our product accessories for that personal touch.

Barrier free shower bases have no front threshold. It is designed specifically for easy access into the shower base as well as allow for wheelchair access.

It is recommended that this shower base be used in conjunction with a collapsible threshold in order to ensure water is appropriately deflected into the base.
Barrier Free Shower Systems that that meet your needs...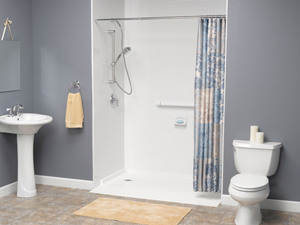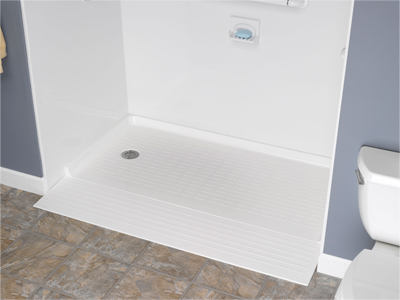 Walk In Bathtubs
Many models are available with an outward swing door or an inward swing door with manufactures limited lifetime warranties. For complete details of all models contact us or view our catalog. Sure-Fit® Bath Systems is able to provide experience and products that will meet your needs. with so many walk in bathtub models being offered we are sure to have one that meets your needs.
Let us help take the guess work out of Walk in Bathtubs,
with over 20 years experience our concern is not just selling the product
but insuring the product meets the customer's needs...



Door Retro-fit System

Door Retro-fit System is designed to convert an existing bathtub of any size or material into a fully accessible and functional bathtub or shower without the removal of your existing fixture.





Door closes securely with inside latch to allow the user to retain use of the bathub for bathing
Manufactured from tough durable components
Available in a variety of sizes to fit you bathtub
Available left or right hand drain
Available in white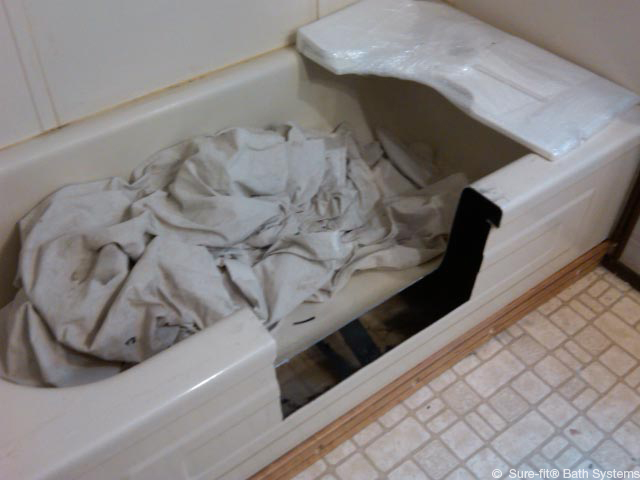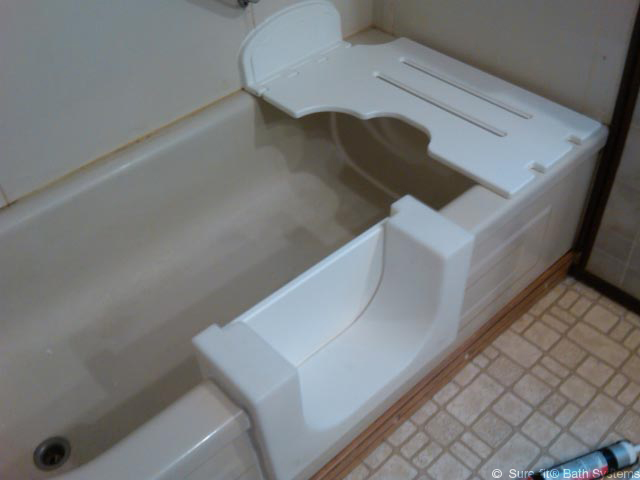 Walk-Thru Tub Retrofit System

Walk-Thru Tub Retrofit System is a bathtub insert designed to convert a standard bathtub into a walk-in shower tub accessible to individuals with balance, lower extremity, or mobility disabilities or arthritis.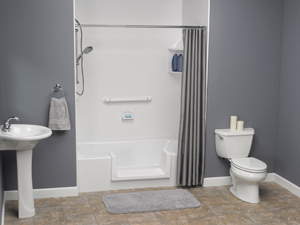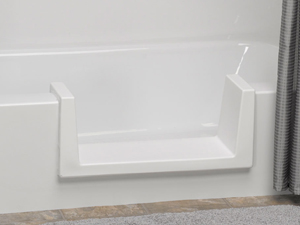 Standard Features:

Fits over the Shower to convert the shower back into a bathtub
Makes the bath more versatile
Saves money - with NO demolition
Installs in seconds
Unbreakable plastic for durability
Clamp closure to create pressure seal